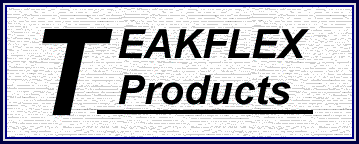 Main Dining Table
No other individual item on the Teakflex line will make as significant an

inprovement to your boat than a Main Dining Table mounted in your cabin. Instantly your boat takes on the character of a yacht. Your below decks ambiance changes from camping-out to sophisticated dining comfort.
Constructed of teak (or mahogany - please specify). It measures 38" in length 30" in height, opens to 28" in width, and has a center stowage compartment built in.
We also create custom high/low tables using the finest German lifting mechanisms.
We also offer replacement interior tables custom made to better suit your boat's functions.


Teakflex Products
113 Liberty Street
Pawcatuck, CT 06379
For further information, please e-mail us at
teakflex@aol.com
1-888-388-0419

Guiding Your Presence on the Internet